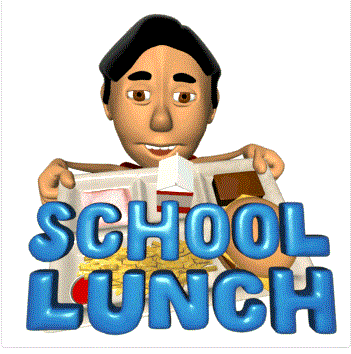 Food Services
The Salem Food Service Program is run by Aramark. The Food Service Program has always been a nonprofit, self-sustaining program, and is not a part of the Board of Education operating budget. Revenues generated by the program cover all costs associated with the program including food service employee salaries and benefits, food and supplies.
General Information: Aramark is committed to providing nutritious meals throughout the school year. They strive to continually educate their staff to ensure that they promote healthy meal alternatives as well as meet the national nutritional standards. Lunches that are a part of the National School Lunch Program (NSLP) must meet nutrition guidelines including:
· Limiting fats and saturated fat in meals.
· Providing one-third of the recommended dietary allowance (RDA) of protein, calcium, iron, and vitamins A and C.
· Providing the right balance of protein, dairy, whole grains, fruits, and vegetables.
In addition to the National School Lunch Program, Salem participates in the State Healthy Foods Certification Program.
Students are offered healthy, tasteful and appealing choices. Connecticut grown fresh fruits and vegetables are served when seasons allow. Students are served whole grains such as brown rice, wheat bagels, wheat hot dog and hamburger rolls, wheat dinner rolls and breadsticks, whole grain reduced fat cookies, pizza with whole grain crust and low fat cheese. Low fat salad dressings are used. Items are baked rather than fried. Low fat white milk,
low fat chocolate milk and non-fat milk are served to students.
Elementary and Middle School students can select from four meal choices daily at $2.35 (Elementary) and $2.60 (Middle School):
· Daily hot meal
· Sandwich meal
· Salad meal
Staffing: The food service program is comprised of an off-site director, two kitchen staff employees and one custodian.
Free and Reduced Meal Application: Income guidelines for free and reduced meals are set by the federal government based on the poverty level. Families who are eligible for free or reduced meals must complete an application each school year. Applications are processed by the Executive Assistant to the Superintendent. Parents are notified of their free, reduced or denied meal benefit status through a letter mailed to their home address. Reduced lunch is $0.40 per meal.
Audits: Finances for the program are audited annually by the Town of Salem's auditing firm.
The State of Connecticut Nutrition Unit conducts an audit of all food service programs every five years. They review free and reduced applications, meal counts, nutritional content of meals, and food safety and sanitation.